In the latest installment of "Chrissy gets real about having a baby," the mom of two reveals that she's still wearing her maternity pants two months after giving birth to son Miles.
"I just want to say, I think it's really cool that maternity pants make it so that you can wear them a long time after [giving birth] and they still fit really well," Teigen jokes in a new Instagram Stories post.
Teigen, who's modeling a pair of stretchy black leggings in the video, pulls a face that pretty much matches the upset emoji she used to caption the post.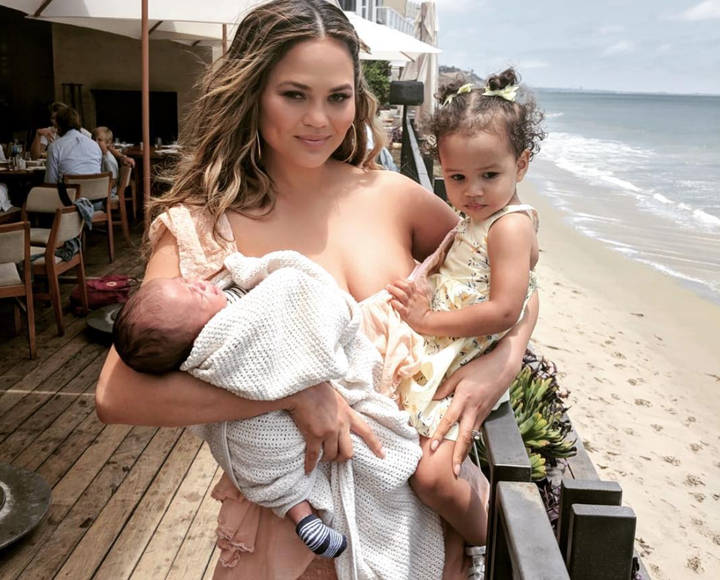 We get the message: Teigen's post-baby body is maybe not exactly where she wants it to be. And she's not alone: Fellow moms Tia Mowry and Ali Fedotowsky-Manno have recently spoken out about the pressure to "bounce back" after childbirth — and why it's perfectly fine to take your time.
And besides — those pants look pretty darn comfortable. Who'd want to swap them for skinny jeans?
More from Yahoo Lifestyle: