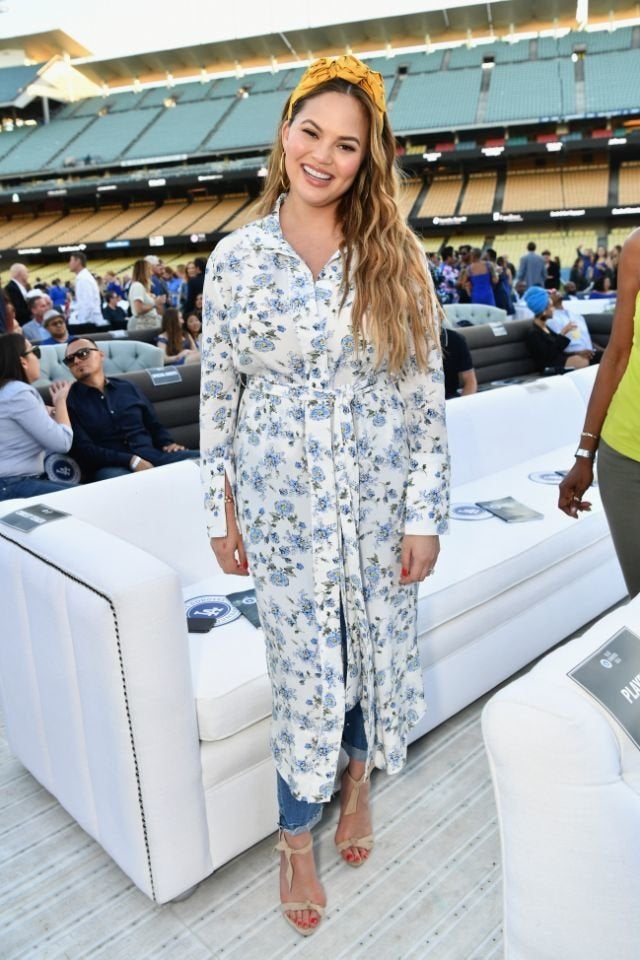 Photo: Emma McIntyre/Getty Images for Los Angeles Dodgers Foundation

Chrissy Teigen, pictured in June, shared a photo of herself breastfeeding on social media. 

It all sounds idyllic, but with a newborn to feed, Teigen is still very much on the clock. Fortunately, the model and cookbook author is an ace at multitasking, as evidenced by this Instagram Stories photo of her breastfeeding her hungry baby while reading a paperback and sunbathing in the buff. Impressive!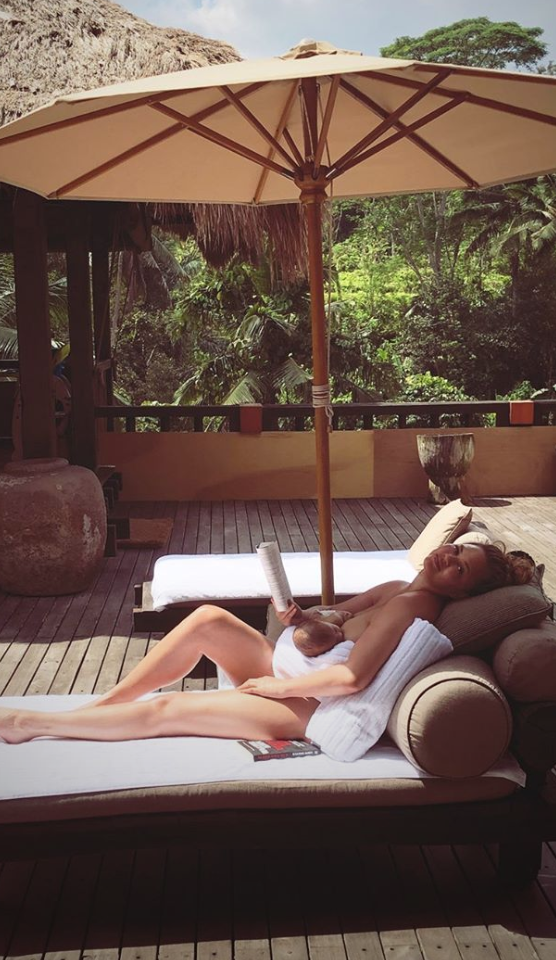 Photo: Chrissy Teigen via Instagram Stories

Teigen nurses son Miles while relaxing in Bali. 

It's the second time Teigen has shared a breastfeeding pic with Miles, who arrived in May. Earlier this month she posted a photo of her nursing both him and a baby doll at the insistence of daughter Luna. Moms praised her for normalizing breastfeeding, however — in true internet form — there were also critics who tried to shame her for making the picture public.
Clearly, Teigen isn't backing down because of trolls. She's got a baby to feed and some books to read. And honestly, who has the time?
More from Yahoo Lifestyle: