Exhausted from vacationing with your kids this summer?
The TV host on Thursday posted a hilarious throwback photo of her looking dazed and exhausted with her brood at the beach in 2003.
"A #tbt 2003 reminder: 'a vacation with your kids is a trip, not a vacation,'" she wrote, adding husband Mark Consuelos' Instagram handle.
Michael, Lola and Joaquin are a lot older now and presumably easier to travel with ― but Mom didn't forget the way it was, kids.
A few celebrity moms seconded the sentiments of the 47-year-old "Live With Kelly and Ryan" star.
"TRUTH," Jenna Dewan wrote, according to People.
Lisa Rinna commented, "This photo says it all Mama!"
The children do seem more portable in this cute pic from 2015: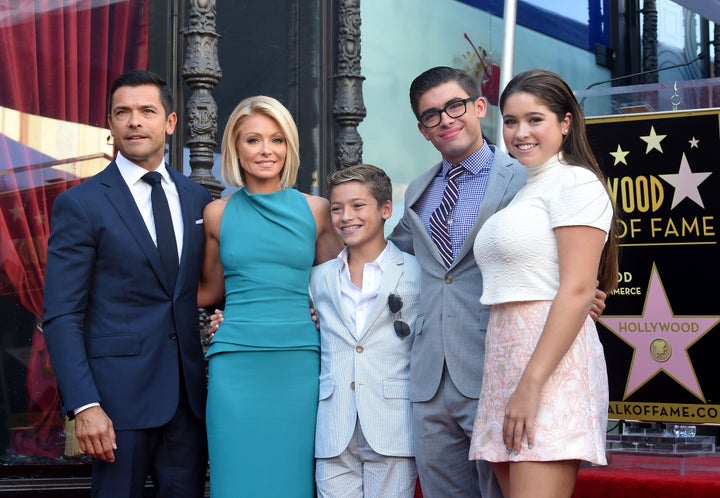 But those so-called trips will last forever.