They say the "terrible twos" are tough on parents, but life with a "threenager" can be even more difficult. For one Vancouver-area dad, those "threenage" moments have served as inspiration for a hilariously relatable cartoon. 
Ken Rolston started his weekly web comic "Dad vs. the Threenager" when his son was 3, and has so far done about 75 comics. The stay-at-home father bases his cartoon on his kid's funny quotes and memorable shenanigans.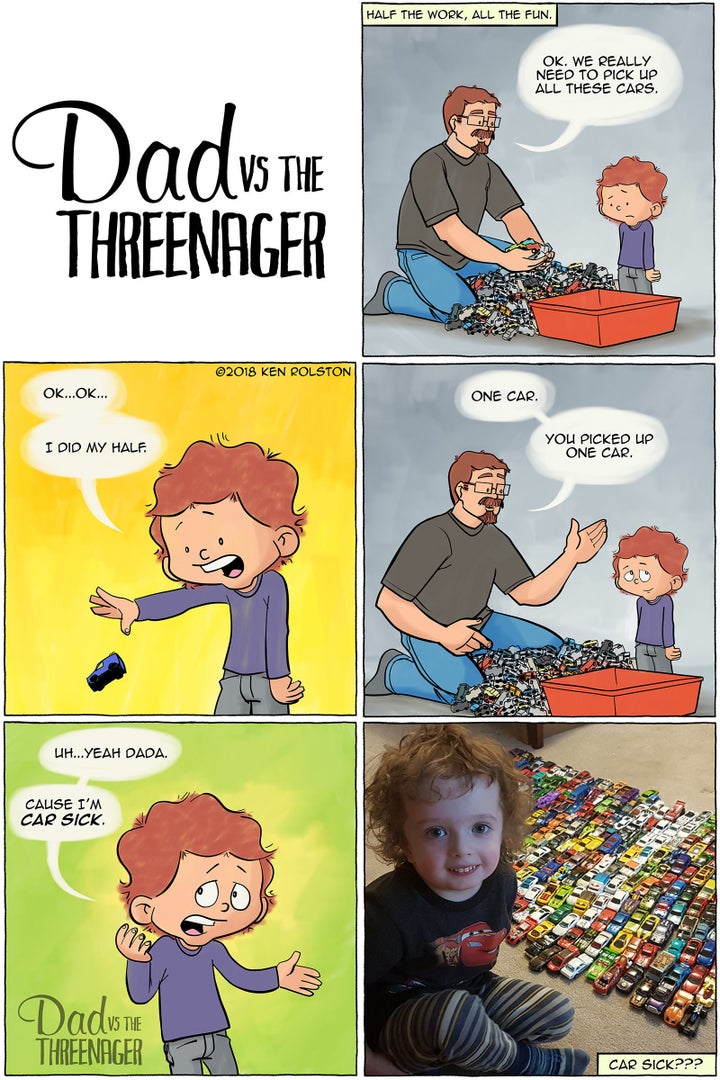 Unlike other parenting comic artists, Rolston includes a photo of his son, whose facial expressions often sum up the illustration perfectly. The dad, who typically has his son re-enact the funny moments for these pics, joked that his kid has become quite the actor.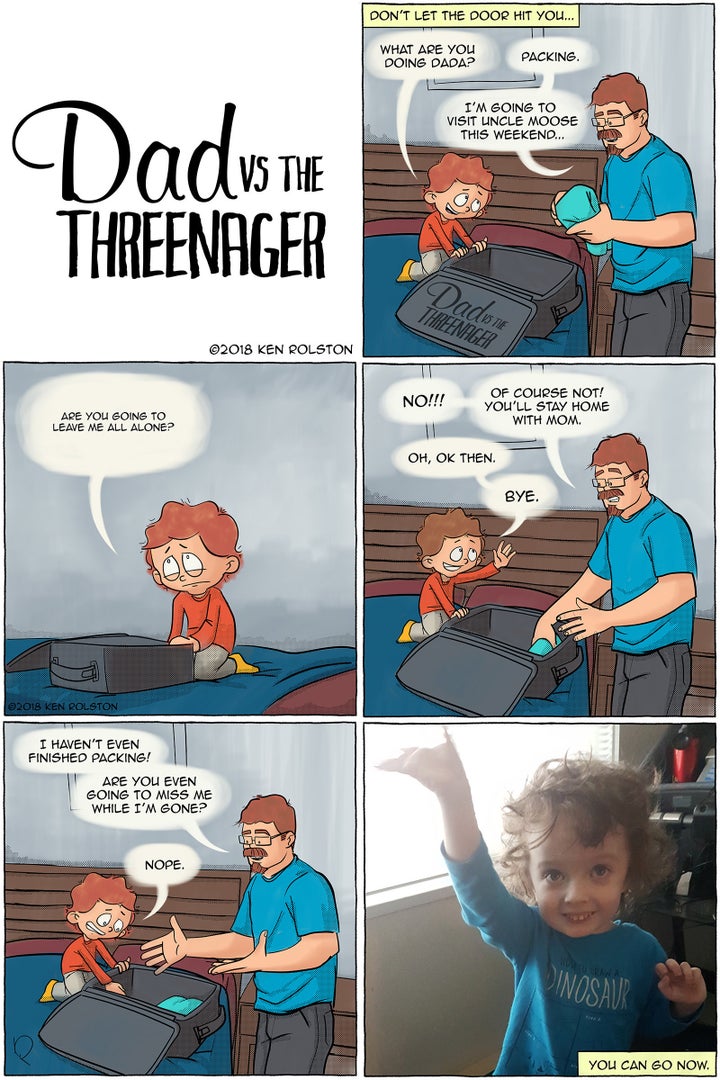 Rolston's background in art served as more inspiration behind this creative outlet. He studied fine arts in college and has been interested in the topic since he was a child.
"My mom said I was drawing before I was talking," he said.
The stay-at-home dad has dreams of creating a children's book, and has used his cartoons to improve his writing and storytelling skills. The comics also go hand in hand with another creative endeavor Rolston started that is just for his son. 
"I actually started a sketchbook for him the day he was born in the hospital," he said. "I figured it was something I could do to keep up with little stories about him as he grew up."
Rolston said he'll keep creating his weekly comic for his 9,000 Instagram fans, but he plans on waiting to give his son the sketchbook filled with family memories until a major milestone, like his graduation or wedding. 
See more of Rolston's work from "Dad vs. the Threenager" below.