There's a spa in Los Angeles created specifically with (exhausted) parents in mind.
Spa Lé La stresses the importance of self-care for parents while also keeping their busy schedules in mind. The big bonus? They offer child care while parents get some much-needed alone time. The first child receives free care as the parent enjoys one of the spa's services, and each additional kid is $6, which covers their entire visit. Trina Renea, facialist and founder of Spa Lé La, told HuffPost she requires the nannies there to be Trustline and CPR-certified.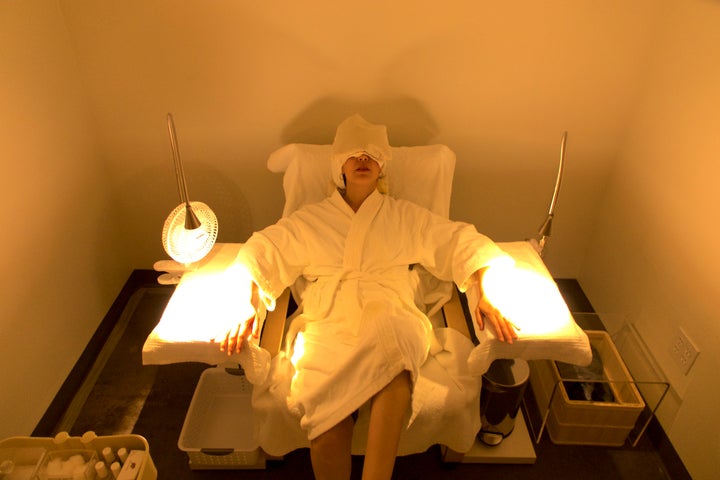 In a different take on the "Mommy and Me" experience, Spa Lé La offers facials, massages, hair removal and nail care along with services specifically for pregnant and postpartum moms. Perhaps the most parent-friendly feature is that, for $40, you can enjoy a nap room for 25 minutes, and for half of that, you can bring your laptop and get some work done or simply read a book for 25 minutes in one of the spa's quiet room pods.
Customers get 30 minutes of "lounge time" away from their kiddos before or after their scheduled service at the spa, a feature that Renea included after hearing from parents that getting kids in the car was "such a chore" and sometimes not worth it for just a quick appointment.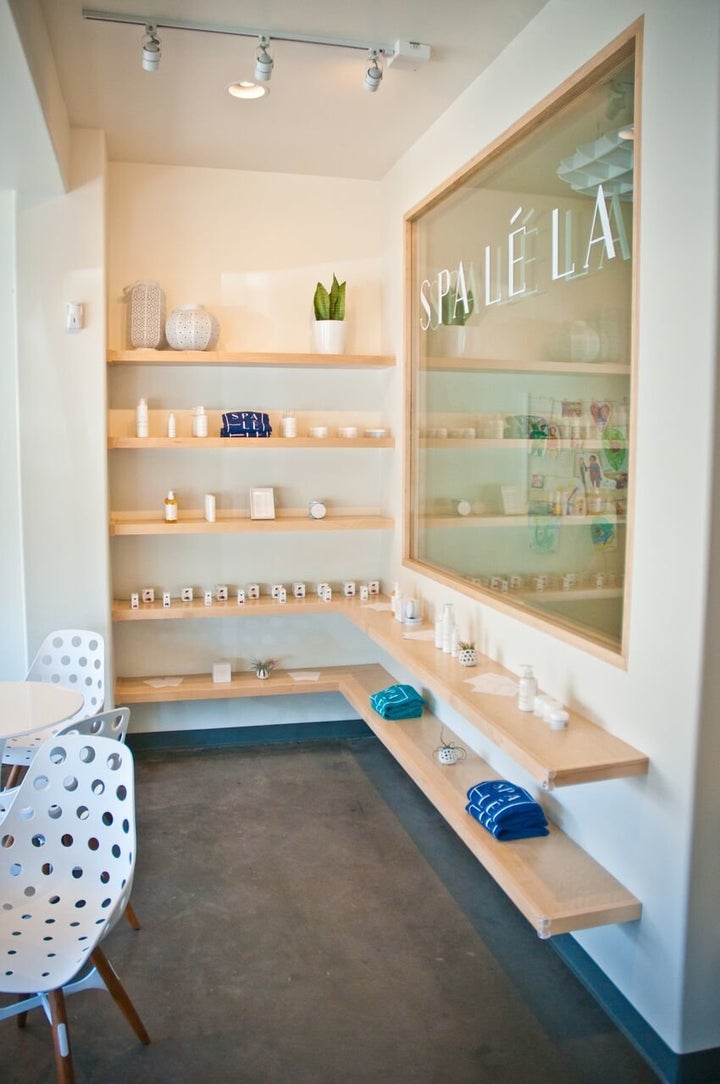 Spa Lé La also offers classes for children focused on art, music and yoga (they're free if a parent is using the spa during the class or $6 otherwise). Renea said the classes serve to alleviate the guilt many parents feel for taking time for themselves instead of for their kids.
"If they feel like their child is getting a class, then it makes them feel more comfortable," she said. 
Renea admits she understands why some people are initially hesitant about the idea behind Spa Lé La, which she came up with after her daughter was born.
"Most have this weird reaction like, 'How am I supposed to relax when I hear my child screaming in the other room?'" she said.
She assures parents that the room for kids is soundproof, but, don't worry, it also has a window so parents can look in. Plus, there's a maximum of two hours for moms and dads in the spa before the team requests they come check on their little ones for 20 or 30 minutes.
Then you can go right back to relaxing, because you deserve it.