Maternal mental health expert Karen Kleiman is tackling the stigma of postpartum depression and anxiety, one comic at a time.
Kleiman has a background in psychology and social work and is the founder of The Postpartum Stress Center, an institution based in Rosemont, Pennsylvania, that's provided support to pregnant and postpartum women for 30 years. Collaborating with illustrator Molly McIntyre, Kleiman has released comics inspired by submissions to the center's #speakthesecret campaign, which allows moms to anonymously share the "scary thoughts" they might be having about motherhood.
"The magic of these comics is that they are the unspoken thoughts," Kleiman said.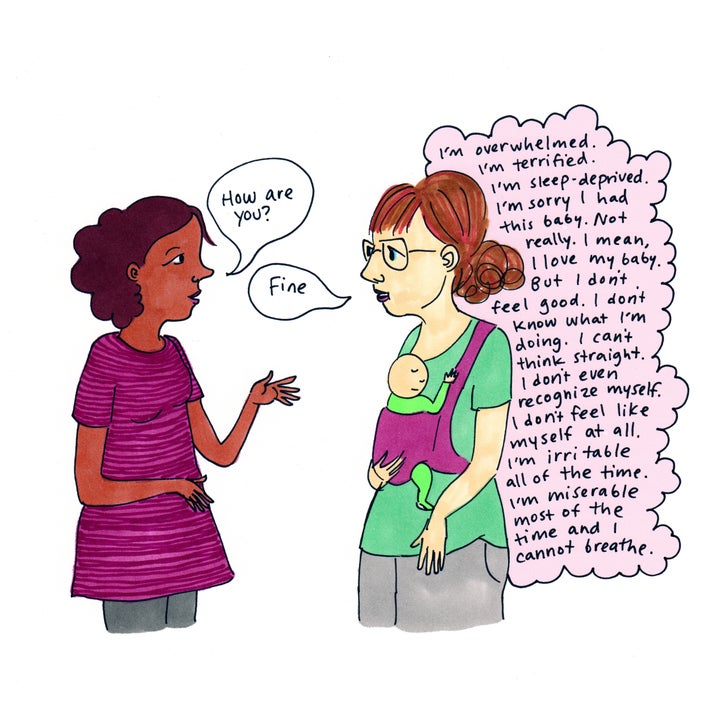 "Despite recent attention to postpartum depression and anxiety, women continue to be silenced by the taboo against expressing negative feelings and thoughts about being a mother," she said. "Enormous guilt and fear that there is something fundamentally wrong with them can keep women from talking about this which only serves to prolong their suffering."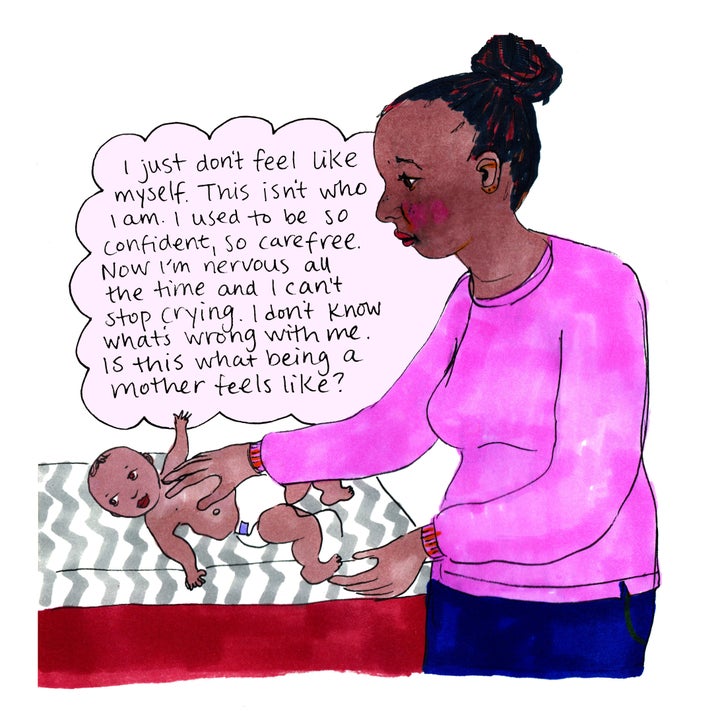 The book touches on a variety of topics like postpartum depression and anxiety, birth trauma, problems that might emerge in relationships with friends and family, and the guilt associated with not loving motherhood right away. While it is targeted toward moms (especially new mothers), the book also briefly mentions questions and concerns dads might have, too.
Good Moms Have Scary Thoughts has three main components: comics, expert guidance and interactive pieces for the reader. The comics illustrate everything from a mother experiencing self-doubt to a new mom trying to accept her body after having her baby. The guidance, which comes from Kleiman, explains why readers might be experiencing such feelings and what they can do to help combat them. The interactive part allows readers to answer questions and jot down helpful ideas. For example, one page asks readers to list three people they trust to go to for help.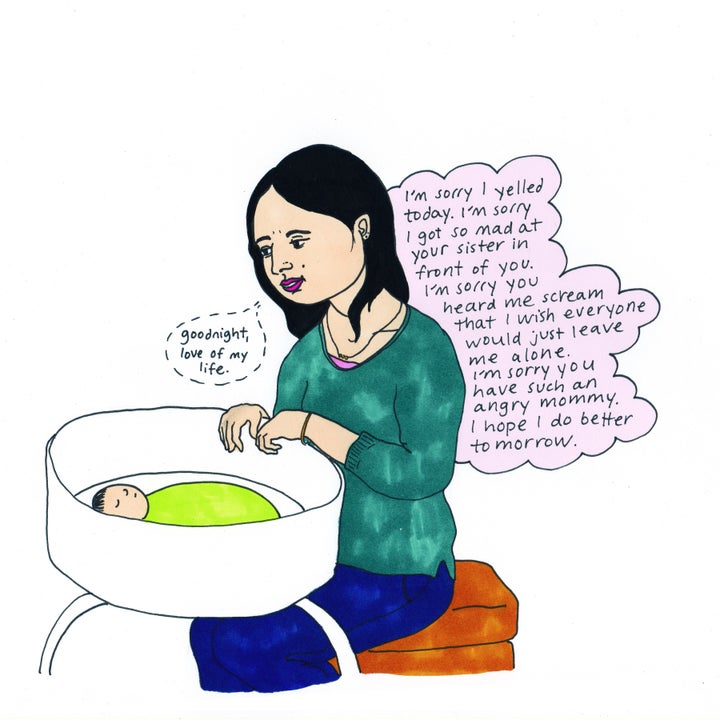 "The comics are amazing and stand on their own," Kleiman said. "The professional support helps moms determine what's OK and what to do about this. And the interactive piece is the healing."
With this setup, Kleiman hopes moms feel validated and less alone. She wants the comics to serve as a somewhat unconventional way to reach ― and help ― every mother.
"Women are suffering," she said. "Women are not talking about this."
Good Moms Have Scary Thoughts comes out March 1. Check out more comics from the book below.