Is your kid scribbling on the walls of your home? Seeing the graffiti on the walls could be painful to you but when they do the same on a paper, you will be proud of your child.
To keep your kid occupied and walls protected, encourage them to draw and paint. To help you in your mission, MomJunciton has come up with this pictorial on how to draw a rose, step by step.
Let your child begin with pretty hand-drawn roses.
For drawing roses, you will need:
Pencils
Drawing paper
Color pencils
Non-toxic crayons
How to draw a rose? – A step-by-step tutorial
Here is an easy way to draw a rose:
Step 1: To begin the simple rose drawing, first doodle a teardrop egg, which is slightly angled to the right.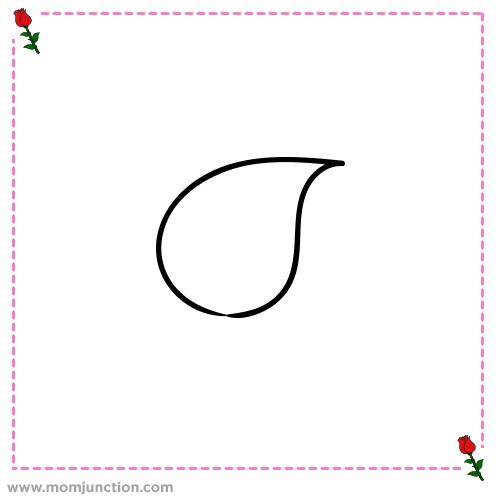 Step 2: As shown in the picture, draw a half U letter, starting from the left and connect it to the bottom of the teardrop egg. Make the U a little curvy at the top.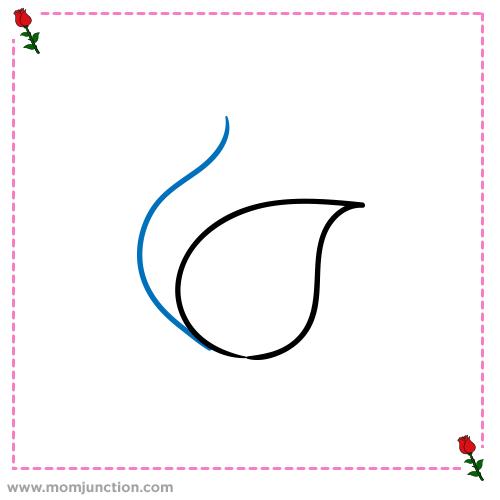 Step 3: Connect the beginning of the U to the teardrop.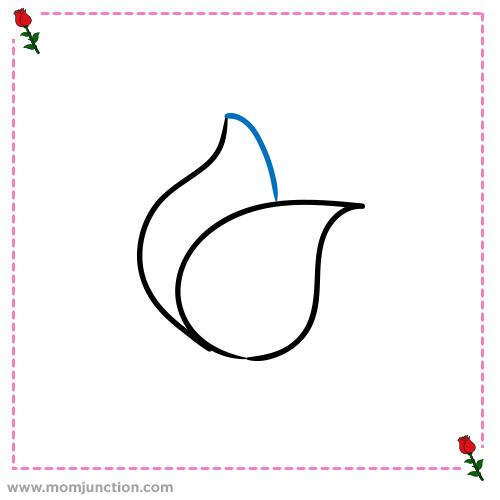 Step 4: Add two small lines at the top to appear like the inner petals of the rose flower.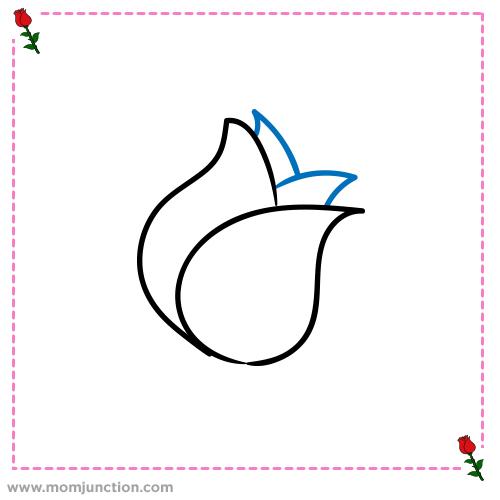 Step 5: Now draw two more small petals at the top of the rosebud.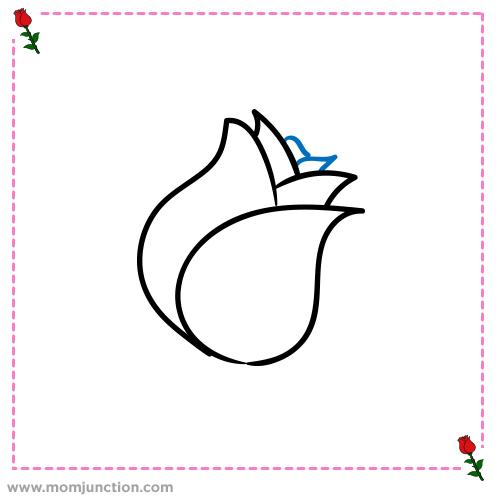 Step 6: Drawing the simple rose is incomplete without the stem and its leaves. In this step, draw two vertical lines parallel to each other at the bottom of the rose flower. Make sure the lines are drawn freehand because they don't have to be perfect.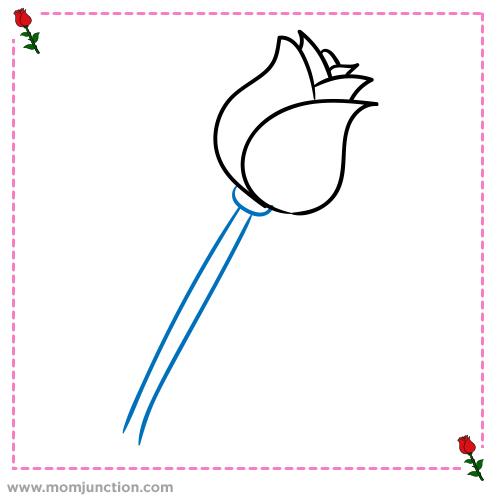 Step 7: Draw the leaves of the rose flower on both the sides of the stem.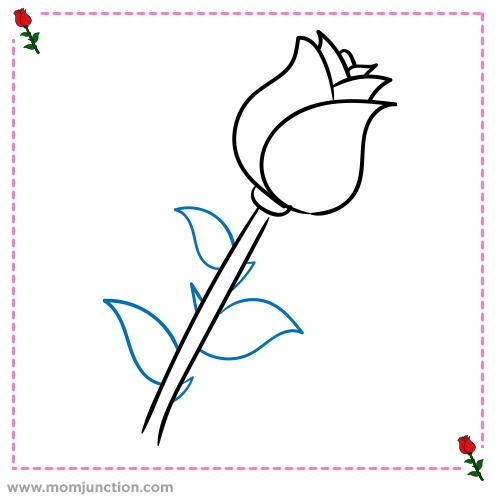 Step 8: Your rose flower drawing is now ready. Bring the flower to life by coloring the rose in red or color of your choice, as roses are available in plenty of shades. Color the stem and leaves in green.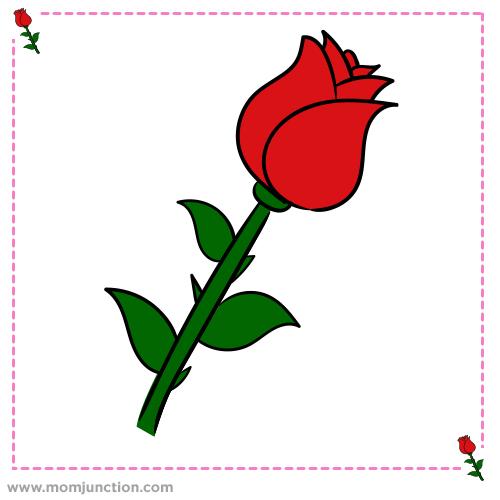 "How to draw a rose?" for kids, this question has always been intriguing. Now they have the simplest answer possible in this roses drawing tutorial.
Did you use our guide on how to draw a rose? Let us know in the comments section below.
The following two tabs change content below.