Are online games good for children? It depends on the time they are spending on them and the kind of games they are playing.
Fix the duration your children can spend on online games every day and make sure they are playing games that are safe for them. So, where can you find such kid-safe online games?
MomJunction shares some of the best online games websites to have active entertainment as per the child's age.
Online Gaming Websites For 4 To 8-Year-Olds
1. Funbrain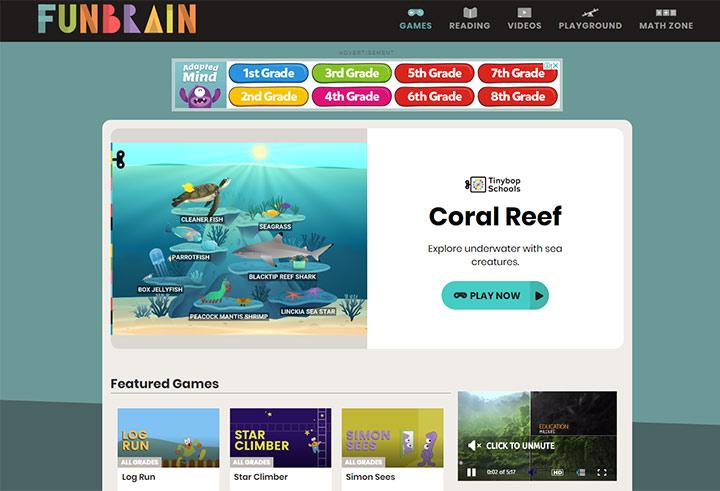 Funbrain provides several online educational games that teach various topics such as basic math and life sciences. Games are categorized as per their relevance to the grades of school students. There is also a section for teachers to play the games with children in a classroom.
Website: funbrain.com/games
 2. Arcademics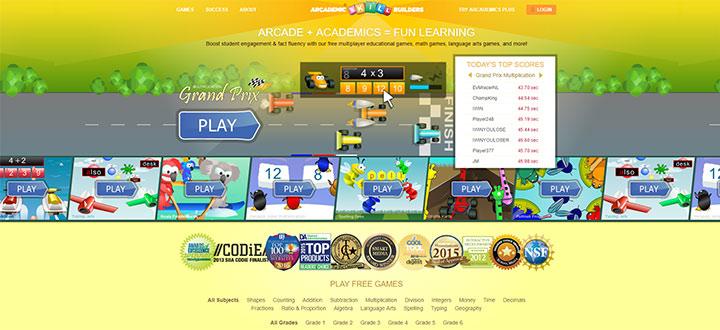 Games make it easy to learn any school topic. Arcademics provides several online math games for kids and alphabet games. The design of each game is straightforward. If you intend to make learning fun for your child, then this website is indeed worth a look.
Website: arcademics.com
3. ABCYA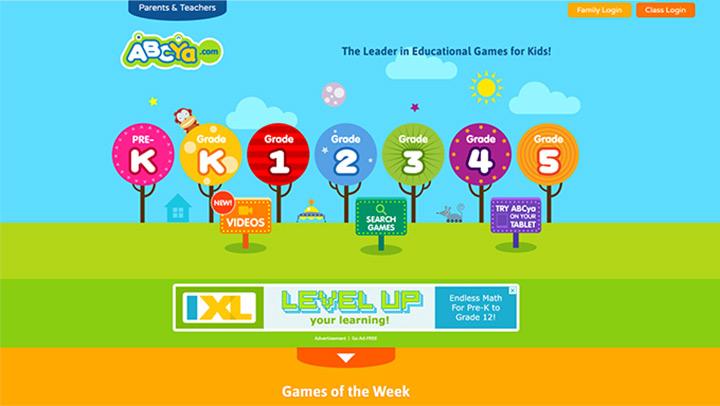 This online game portal focuses on boosting the child's knowledge of letters and numbers. There are also games to promote understanding of the calendar, computer, flags of various countries, etc. There are individual sections for children of different grades. Overall, a good website for online educational games for kids.
Website: abcya.com
4. Disney LOL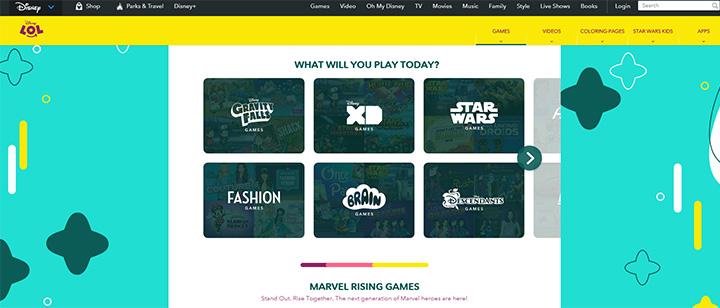 Disney makes some of the most popular children films, and they replicate the same magic with their online games. Disney LOL has games that children can play with their favorite Disney characters. The games are divided into several sections. Most games encourage creativity and imagination.
Website: lol.disney.com/games
5. Nick Junior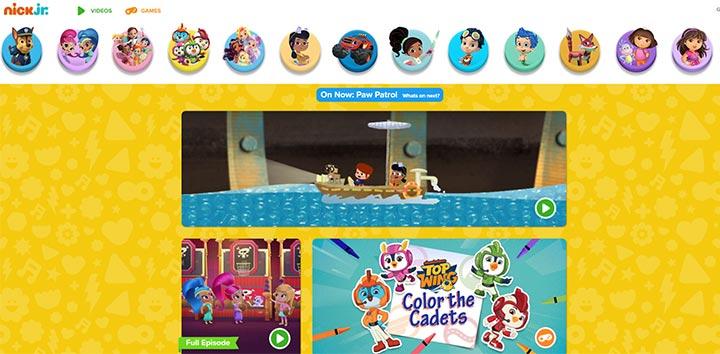 The games showcase several popular animated characters that you see on the Nickelodeon channel. Most games have simple quests and appeal to the younger kids like those who just started school. The games have tutorials that the player needs to follow.
Website: nickjr.tv
6. PBS Kids Games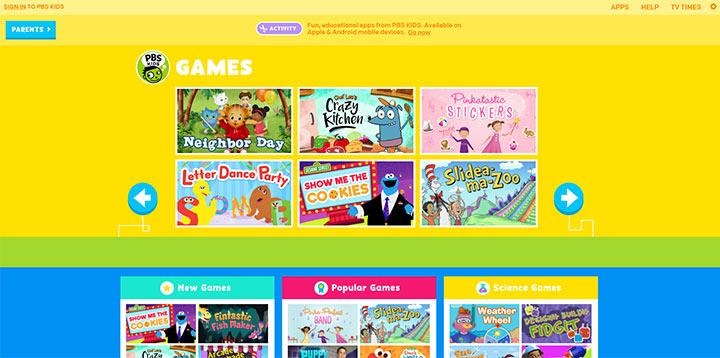 Several games here have educational value and teach children basic counting or logic & reasoning. All games have a cartoon character to appeal to children. Some common game topics include different shapes, food items, and reading.
Website: pbskids.org/games
7. Prongo games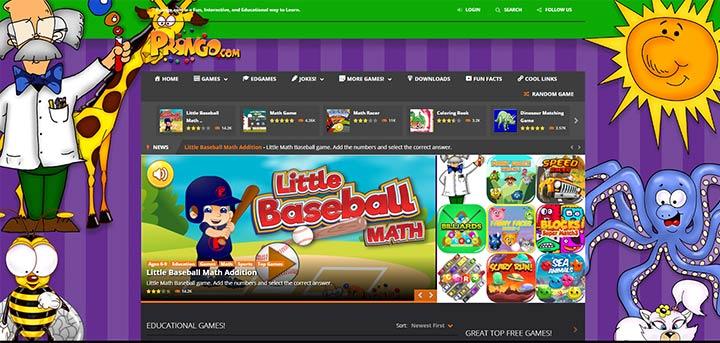 You will find a lot of online math games for kids here. There are also coloring and matching games. The game design is simple, and most games are timed, which adds a layer of challenge yet are fun to solve.
Website: prongo.com
8. Switch Zoo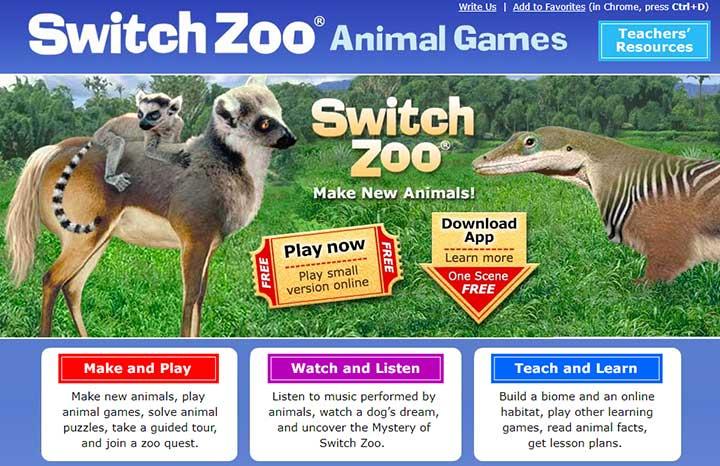 The game is all about animals. Children need to pick different types of animals, their habitats, eating habits, and other similar aspects. If your child loves animals and zoos, then this online game should provide ample entertainment and knowledge.
Website: switchzoo.com
9. CBeebies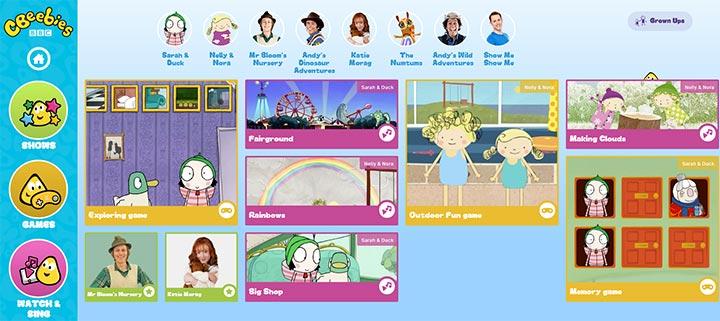 The website developed by the BBC has fun activities and games specifically designed for children. Most games have a task, like finding matching items, assembling jigsaw puzzles, etc. The games are very simple, and the website has a colourful design that will appeal to early graders.
Website: global.cbeebies.com
10. Word Game Time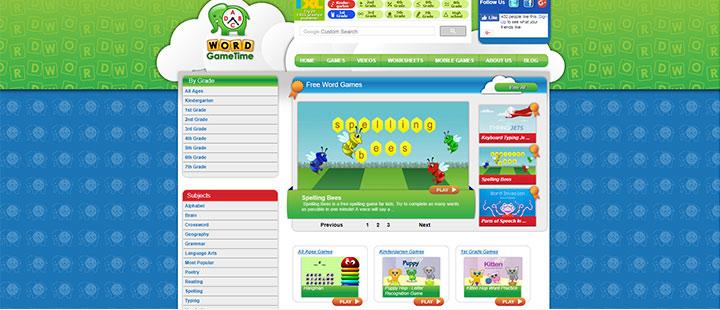 Games here are placed into categories so a child can pick a topic they want to play. All games are about letters, word formation, and sentence formation. If English alphabet is what your child enjoys, then they will love all the games on this website.
Website: wordgametime.com
Online games portals for 9 to 12-year-olds
11. Poki Kids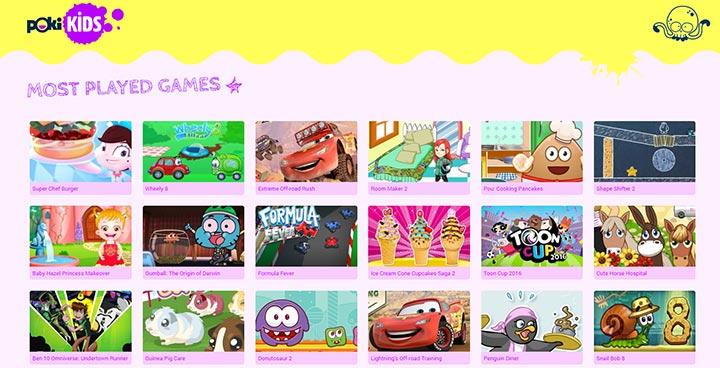 Poki Kids provides free online games for kids from several different online game makers. The games here are diverse. The interface is simple, and the games load quickly too.
Website: kids.poki.com
12. National Geographic Kids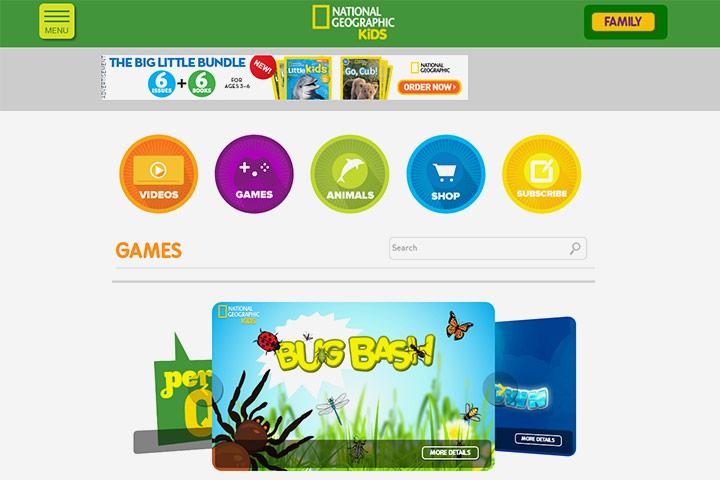 The popular science and nature channel brings the excitement of its shows to online gaming. The games focus on knowledge-building and fact-learning just like NatGeo shows. There are some exciting brain games like illusions that help boost cognitive and sensory skills of the child.
Website: kids.nationalgeographic.com/games
13. NASA Kids' Club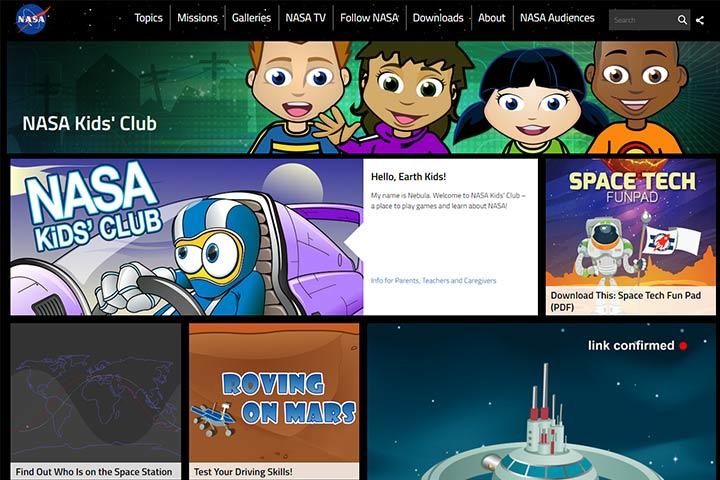 The website developed by the NASA inculcates interest in space exploration. The games help children understand about space, space probes, fun facts, and many more fascinating things of what lies beyond the sky. If your child is already a space and star buff, then they will enjoy the online games here.
Website: nasa.gov/kidsclub
Online games websites for 13 to 19-year-olds
14. Miniclip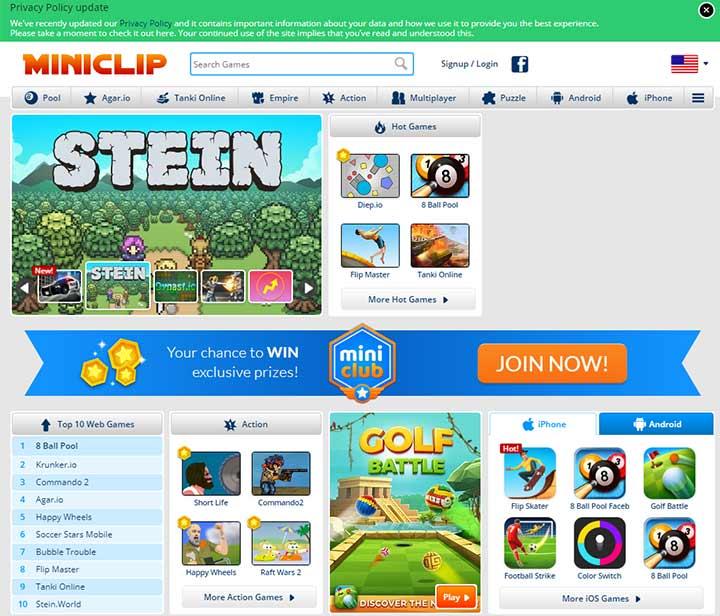 It has one of the largest libraries of online games, most of which appeal to children in their middle to late teens. Most of the games are for entertainment, but there is a puzzle section, which combines entertainment with some logical thinking.
Website: miniclip.com
15. Orisinal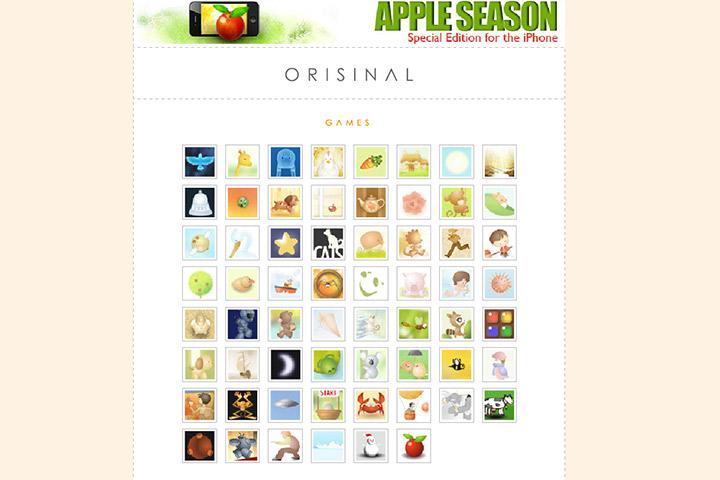 Most games here have the player-controlled animals performing different tasks. There is a tutorial before each game and a score-keeping system, which lets the player see their progress. The games have a slight learning curve but once you understand the concept, the games are enjoyable and satisfying to win.
Website: ferryhalim.com/orisinal
Sit with your child and explore these free online games websites together. It helps you know if a particular game or game platform suits your child or not. You may allow them to spend some time every day on the games, especially during holidays when they are reluctant to do anything related to studies but won't mind playing educative games.
Does your child play any online games? What do you think about it? Let us know about it in the comments section below.
The following two tabs change content below.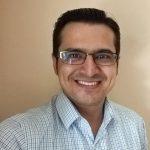 Latest posts by Rohit Garoo (see all)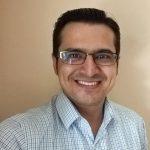 Rohit Garoo
Rohit Garoo took writing as a profession right after finishing his MBA in Marketing. Earlier he graduated with a Bachelor's degree in Botany & Zoology from the autonomous St. Xavier's College in Mumbai. Rohit has also done a Stanford University certification course on breastfeeding. This botanist-zoologist turned writer excels at life sciences, and at MomJunction he writes everything about pediatrics and maternal care. In between writing and being overly curious, he spends time cooking, reading, and playing video games. LinkedIn profile – linkedin.com/in/rohit-garoo-263115aa